Lodge Brothers family owned funeral services since 1780 are the trusted funeral arrangers in your area and renowned for the community work they love to participate in. Read some of the latest from the various branches of Lodge Brothers and you will soon feel confident in them.
TROPHY SUCCESS FOR LODGE BROTHERS ASHFORD!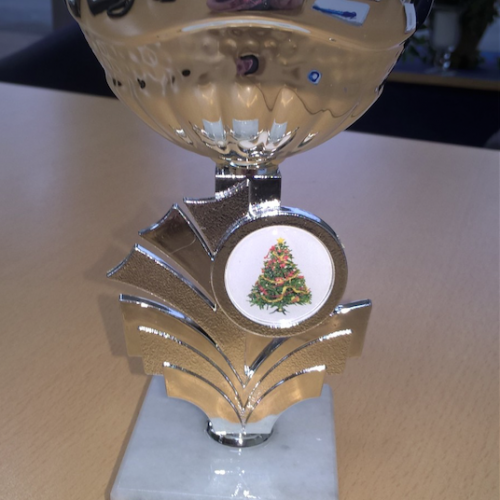 Sandra Nuttall and Sue Pursey, the arrangers at the Ashford branch of Lodge Brothers Funeral Directors Ashford, have for many years set up their ' Memorial Tree' to enable many of their families to hang a card and remember in gratitude all that their loved ones gave.
This year, in addition, the tree has just been recognised as one of the Best Dressed Trees in Ashford!
District Manager, Richard Leachman, said: "The good people of Ashford know what our tree represents – so much more than a fancy Christmas Tree. It is something which helps us remember the impact so many people have had on the lives of their families. With each card decoration, loved ones are remembered and cherished, and indeed live on in hearts and minds as visibly portrayed on the Memorial Tree".
Lodge Brothers have a variety of funeral plans Ashford to suit every budget, lodge Brother recognise that every person's situation is unique and they treat each person as an individual. 
Variety of bespoke funeral plans to suite your needs and budget
Personalise your funeral – Say "goodbye" YOUR way
Guaranteed protection against the rising costs of funerals
Peace of mind for you and your loved ones
Free no obligation home visits available
Monthly payment option – Interest free finance available
LODGE BROTHERS CHRISTMAS REMEMBRANCE TREES AT ENGLEFIELD GREEN & WINDSOR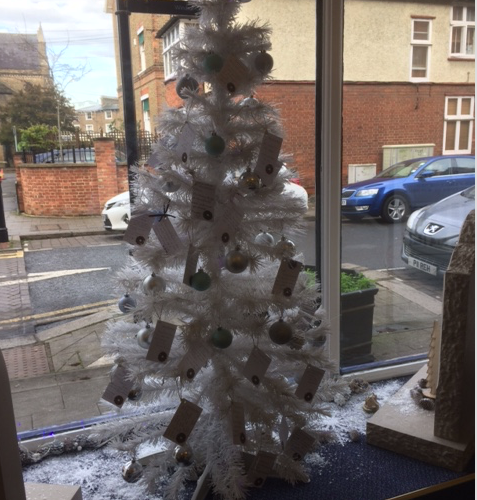 Each year, all the branches of Lodge Brothers Funeral Directors place a tree in their windows and invite those families who have lost a loved one in that year to attach a 'remembrance card' and give thanks for the life of the one they have lost.
In the end, across the branches, the memorial trees hold hundreds of cards. The branch at Windsor went one stage further and invited people to a small service of blessing on the last Sunday before Christmas, led by local vicar, Rev Margaret Bird.
The dozen or so who attended found the whole occasion very meaningful, some simply to remember and others to continue to try to come to terms with the loss of their loved one.
District Manager, Richard Leachman, commented that "Each person who came had their own individual reason for being there, and everyone could not thank us enough for putting on this simple event. It was very moving".
Afterwards, Jill Palmer (arranger at Windsor) and Tom Hoyles (arranger at Englefield Green) who set up the event, travelled the few miles to 'the Green' and repeated the event there, led by Rev Mark Ewbank, vicar of St Jude's.
Why choose Lodge Brothers to plan your funeral?
You can trust Lodge Brothers to guide you through every step of the journey. We take great pride in being able to offer a 24 hour service, 365 days a year, providing advice on what needs to be done and by whom.
With over 230 years of experience, we have encountered nearly every situation.
Everyone is an individual, and there are many options available to help you create a meaningful, memorable and personal funeral day that honours the deceased.
If you prefer, our Funeral Arranger can visit you at home to discuss the arrangements.


TRUSTED & PERSONAL
Since 1780 Lodge Brothers have been handling funeral arrangements for the local communities in which we are based.

OUR PROMISE
We guarantee there will be no additional costs at the time of the funeral, no matter how much funeral costs and fees may increase.